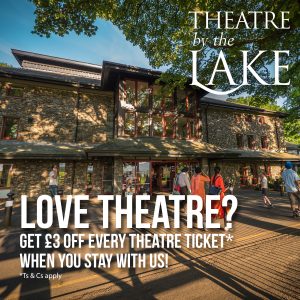 There're so many things to see and do when you visit the Lake District, from fell walking to
fine art but this is one of our favourites… watching great shows at @TheatrebytheLake! Just
a stone's throw away from Acorn House, this spring they've got a great
line up of family shows if you're visiting with the kids, or laugh out loud comedy or tense
dramas for the adults, to keep everyone entertained. If you choose to book with us, then we
can also offer you a ticket discount code – ask us for more details.