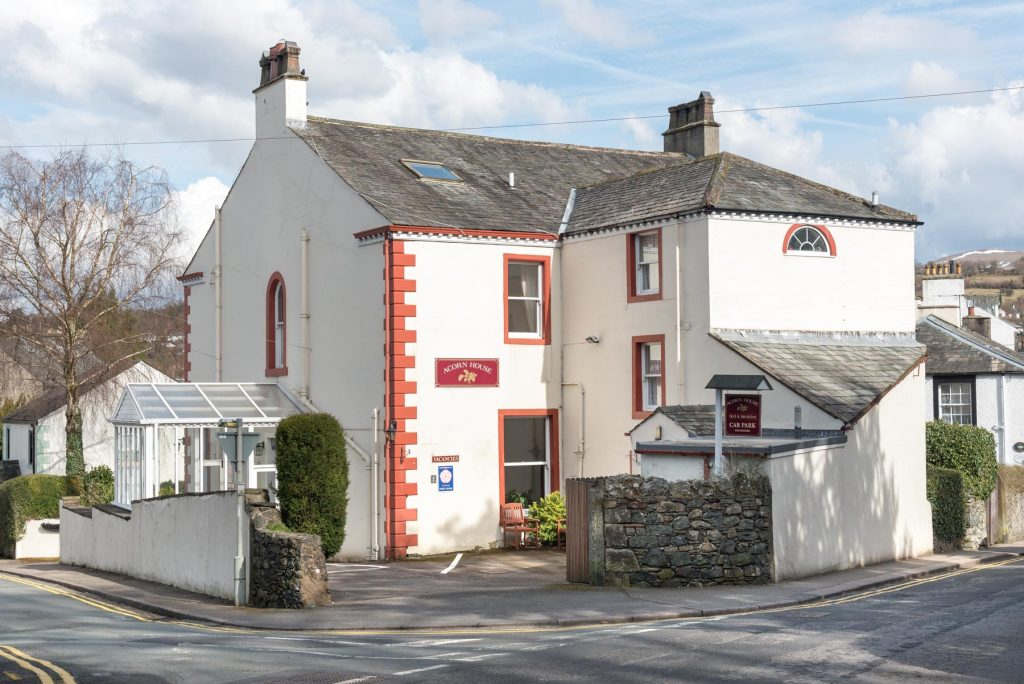 We stayed in the Acorn House over new year. As ever a great stay. Rooms spotless. Breakfasts fantastic. Friendly and welcoming. Great location when staying in Keswick. Just a very short walk into town. Lovely place to stay.
Always great. It's our Lakeland home from home. Just 62 sleeps until we return.
We have been staying at Acorn House for many years now. Everyone is so friendly, accommodation is comfortable and clean and cooked breakfast is something we look forward to each morning. Roll on next year when we stay there again.
A pleasure to stay, as always. Comfortable, friendly, extremely high standards of cleanliness and personal welcome.
Excellent in every way. Lovely room, friendly staff, and an excellent breakfast.
Very nice accommodation in a handy location. The room was comfortable and the breakfast was excellent; we slept and ate well. The owner and staff were friendly and welcoming, and there was plenty of space for our car. Would happily return.
Welcoming staff, well appointed rooms with loads of clothes drawers and wardrobe space. Easy car parking on the premesis was an absolute bonus in Keswick. Very good breakfast.